The Wholesale Portal offers shopping for in stock inventory only. Please contact sales@jjwinks.com for preorders or to order product that is out of stock.
Contact Us
FAQ
Need some additional information or advice on what to buy? Email us with any questions or concerns at sales@jjwinks.com.
Please allow 24 hours for our team to get back to you. Our response times are weekdays 10am - 6pm PT.
Fit & Sizing
Do I really not have to wear a bra with this top?  
The whole idea behind our tops and nightgowns is that you don't ever have to wear a bra. Our Light Hug ™ is not meant to lift and support or enhance your cleavage.  It, literally, lightly hugs your breasts allowing you to feel free and unbound. The shirring on the front of our tops and nightgowns provides camouflage to help hide your nipples. When sized just right the shirring will provide the coverage you need to not advertise the fact that you are braless. Even our large-chested customers find they still feel comfortable going braless in our tops.
How is the Light Hug ™  supposed to fit? 
Unlike other inside shelves, ours is not meant to lift and support. It is meant to have a looser fit than what you are used to in order to feel free and be comfortable enough to sleep in.  The length of the Light Hug ™ is slightly longer than a traditional shelf and the elastic should fit but not bind around the under part of your breast.
How do your sizes run?  
Please see size chart provided on each page. Overall, they run true to size.  Our JJs are made up of primarily a sustainable modal fabric.
As soft and yummy and less harmful to the environment as it is, we have found that, after being washed, the fibers in the garment will relax and loosen. So, if you are between sizes, it is best to size down
Will Happy Hour pants be too long for a woman under 5'4? 
With an inseam of 31", yes, our regular-length pants will be a little long as we make to accommodate as many different heights as possible. As a lounge pant, many customers are fine with a little extra length. If this is a concern for you, try our Cloud 9 legging as that has the same comfy and forgiving fit as our Happy Hour pant, but is tapered at the ankle. We offer alternate lengths in some colors. For those, we have a petite length pant with an inseam of 28" and is best for someone 5'2" and under. For taller heights, we have a 31" long length which is best for 5'9" and over. 
Are JJs Bump Friendly? 
 While we are not maternity-specific, JJs work well for the first two trimesters and are the perfect choice for leaving the hospital with baby when you want to feel put together during those stressful days of being a new mom. Customers tell us the loose-fitting inside shelf can be helpful when breastfeeding.
For more details on Fit and Sizing Please refer to our Fit Guide Page >>
Products
What is the difference between the regular fabric and the ribbed?  
The ribbed fabric has more texture to it because it has small ridges on both sides of the fabric whereas the regular is smooth.  The ribbing adds a unique dimension to the product while also providing additional camouflage in the tops. Both are equally soft and buttery in texture and in weight. The differences are very subtle. Here is a side-by-side comparison: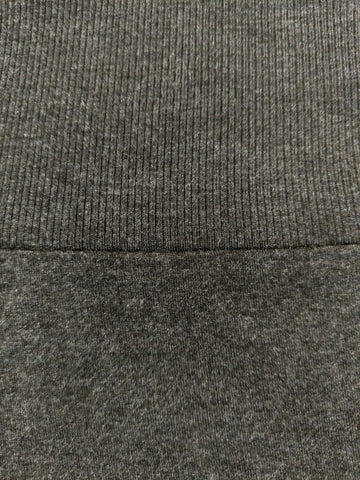 What is modal fabric? 
It is a super soft fiber made from beech trees.  It is considered a semi-synthetic because the raw material, cellulose, is a natural material that is then turned into fiber using an environmentally-friendly chemical process. The feel is soft and luscious.
Where are JJs made? 
 In Los Angeles, California. Our fabric is also locally made and dyed.
Care
How do I care for my JJs? 
The best way to show your JJs some love is to wash in a mesh bag using cold machine wash and low-temperature dryer.  Do not hang your tops or nightgowns from their straps.
Please refer to our Cleaning & Care page for full instructions >>
Pre-Orders and Back Orders
How do I place an order for something that is sold out or for a future delivery? 
Preorders and out-of-stock products will need to be placed through our sales team sales@jjwinks.com. 
To view current and future season catalogs please refer to our Brand Asset Page >>
Orders
Can I check the status of my order?
You can check the status of your order on your Account Page >>
Can I modify an existing order?
If you need to modify an existing order email us at customerservice@jjwinks.com
Help. I forgot my Account password.
You can reset your password HERE >>
Shipping
How long does the shipping take? 
We typically ship orders next day (especially if it is an expedited shipping order), but processing times could be 1-3 days, or up to 5 business days during peak holiday season.
Where do you ship from?
All products are shipped from Los Angeles, CA.
What shipping options do you offer?
xxxxx
Can I check the status of my shipment?
A link to view the status of your shipment is on your account page as well as your shipping confirmation email. Add your cell phone number for texts with shipping updates!
Do you ship internationally?
Not at this time. 
Return Policy
All returns, exchanges or damages must be reported within 5 days after receipt. Please contact us for a return authorization. Returns without authorization will not be accepted. Please email sales@jjwinks.com for return information. 
All returns must be received within 2 weeks of authorization. Merchandise Credit will be issued upon approval, for the purchase price only, less any discounts that were applied, shipping costs are non-refundable. Merchandise must be returned in original packaging and must be in unused original condition. All returns, refused shipments and exchanges are subject to a 15% restocking fee.
Payments
JJwinks accepts Credit Card Payments, Mobile & Digital Wallets as well as Paypal, Amazon Pay & Afterpay transactions.
Credit Cards: we accept the following Credit Cards: Visa, Mastercard, American Express, Discover. 
Mobile Payments & Digital Wallets: Securely shop with any of these options - Apple Pay, Shopify Pay & Google Pay. 
Paypal Express Checkout: Securely checkout through Paypal Express Checkout a simplified checkout experience allowing you to use your PayPal balance, bank account, or credit card to pay without sharing or entering any sensitive information on our site.
Promos
Can you use more than one promo code?
Please note discount codes cannot be combined and are not applicable to items that are already reduced in price.
Can I use a coupon on a promotion or sale item?
Unfortunately, coupons are not valid on promotional-priced items or any marked-down pieces.